Spring Festival: April 30th 11-2 pm
50 W 2600 S Nibley UT
Celebrate Spring with FREE TREES, outdoor recreation, gardening, animals, nature and more at this special event held at the Stokes Nature Center Property in Nibley. The Stokes Nature Center has partenered with the Recreation Department, Tree Board, and Wildlife Habitat Committee of Nibley City and a host of others to present a fun family friendly interactive experience to educate and inspire you to get outside and enjoy the season. Activities held at the Stokes Nature Center Nibley Property (50 W 2600 S) include hands on experiences with gardening, animals (both wild and domestic), nature expeditions, and outdoor recreation. Nibley City residents can also take home FREE tree seedlings! You can start the festivities early with a Fruit Tree Pruning Workshop with Stokes Nature Center at 10 AM. A skilled arborist will give you the basics of fruit tree care, tips and tricks to increase fruit production and quality, as well as a pruning demonstration. Participants will get the opportunity to practice their new skills while getting individual coaching and advice. Pre-registration only required for the pruning workshop sign up @ logannature.org or 435-755-3239.
LUNCH: Enjoy amazing mobile food from the award winning food truck: Tastebuds
$25 Registration: April 1st - April 30th or untill filled.
(Participant must be 3 years old by May 17th)
Registration Options:
Online Registration @:

http://nibley.sportsites.com

Print the form and pay at the Nibley City office:

SUPER STARt Soccer Registration Form

Fill out the form & pay at the Nibley City office:

455 W 3200 S Nibley,UT
Dates: May 17th -June 9th on Tue and Thur late afternoon or early evening (depending on final building schedule)
SUPER STARt Soccer starts once the SUPER STARt T-ball program ends
The 3-4 year old SUPER STARt Soccer Program is new this year, it follows an award winning format where smaller "Team" groups rotate through a series of skills stations inside the Nibley Elementary gym where they learn fundamental skills and the basic rules of the game. Parents are encouraged to support the SUPER STARt team by helping their child participate and enjoy a fun learning enviornment. Rotation through these skill building stations is timed to match the attention span of young players and builds to a final session where they rotate through an outside soccer field experience on the last day of the program.
Registration is open until filled:
spots are limited to 30 participants per session (2 sessions). If applicable any registration requests after April 30th will be
placed on a waiting list and spots will be filled on a first-come-first-served basis.
Any registration processed after the April 30th deadline is subject to a $10.00 late fee.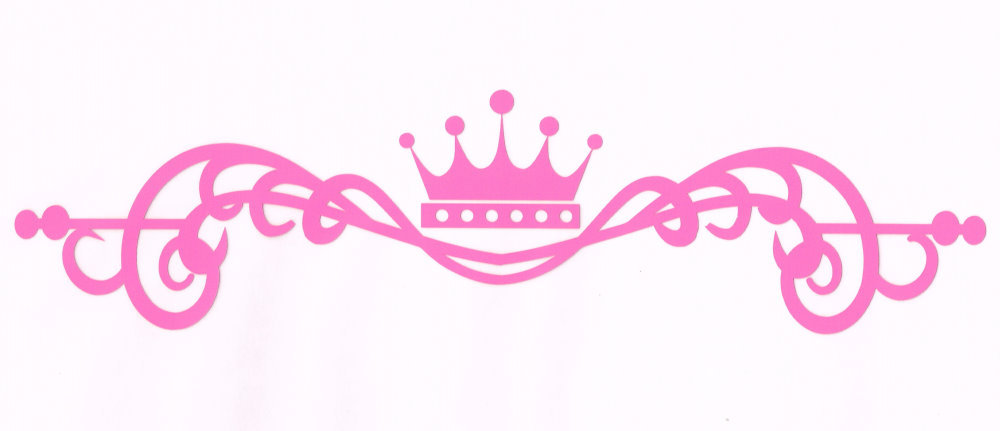 7:00 pm @ Heritage Elementary
The Miss Nibley Pageant is coming up in April. Here is a chance for all girls K – 11th grade (5 years old to Jr Year in High School, who reside in Nibley, to participate in this year's pageant. The pageant is a great way for girls to showcase
who they are in a fun, energetic atmosphere. Pageant participants learn stage presence, interviewing
skills and a dance routine.
Important Dates and Application:
The Princess Pageant will be held Friday, April 29 at 7 pm and the Miss Nibley Pageant will be held
Saturday, April 30th at 7 pm. Both pageants will be held at Heritage Elementary. Applications are
available online (see application links below) and at Nibley City Hall beginning March 1. Completed
applications must be received at Nibley City Hall by 5:00 pm on March 11th.
Divisions:
age 5-10 Princess Pageant (Pageant April 29th)
grade 6-7 Sweetheart pageant (Pageant April 30th)
grade 8-9 Junior Miss (April 30)
grade 10-11 Miss Nibley (April 30)
Participant Applications: REGISTRATION CLOSED
The Nibley City Council will hold a public hearing to receive comment concerning a proposed amendment to its annexation area map. The public hearing will be held Thursday, May 5, 2016 at 6:30 p.m., or as soon thereafter as can be heard and will be held at the Nibley City Hall, 455 West 3200 South, Nibley. A copy of the proposed annexation map can be found here.
The Nibley City Council will hold a public hearing to receive comment concerning an ordinance adopting an updated Nibley City General Plan. The public hearing will be held Thursday, May 5, 2016 at 6:30 p.m., or as soon thereafter as can be heard and will be held at the Nibley City Hall, 455 West 3200 South, Nibley. A copy of the proposed General Plan and Town Center design appendix may be found here and here.
There is currently a group of door-to-door solicitors in Nibley that is under investigation by the Cache County Sheriff's Office for check fraud. The solicitors recently presented the necessary information to Nibley City to obtain solicitors licenses. Pending the outcome of the Sheriff's investigation, the licenses may be revoked. Nibley City would encourage all residents to use caution when interacting with door-to-door solicitors. Please contact the Sheriff's Office with any questions at (435) 753-7555.
Nibley City Recreation is now offering a new fitness program called Nibley Fit. These group fitness classes include Yoga, Boot Camp, and Zumba fitness routines and are taught by highly qualified fitness instructors.
Classes are held in the community center at Nibley City Hall (455 W 3200 S Nibley, UT)
Our Monthly Unlimited and Quarterly Unlimited passes are now available @ City Hall (see pricing and discount tabs)
USU Water Study
The 2014 innovative Urban Transitions and Aridregion Hydro-sustainability (iUTAH) Household Survey was completed by over 2,400 households in 23 neighborhoods across 12 cities and 3 counties (including 116 residents in Nibley). The researchers have been working to analyze the results and generate summary reports that can help local communities see how their residents use and feel about water in their area.
Supporting documents and information:
PowerPoint presentation given to the Nibley City Council
Detailed Full Reports and Highlights Reports for each study area
Detailed Highlights Report for Nibley
Map of the neighborhoods where the study was conducted in Cache County
Nibley City posts additional information, pictures and news stories on the city's Facebook page. To be sure you get this information, please visit https://www.facebook.com/nibley and "like" our page.
Nibley City has a community alert system that we use to call, text, and email our residents in cases of emergency or to communicate other important information. This system is linked with our utility account system to make sure we are able to contact as many people as possible. If you are worried about your contact information being out of date, want to add more information, or were not contacted by the system about the water contamination, you can sign up at http://nibleycity.com/ by clicking on the blue button labeled "Community Alert System" on the right side of the homepage. You can also signup with the link below. You may also sign up more than one member of your household to receive alerts.
Nibley City is a Community Covenant city and, as such, has made a committment to support Nibley residents who serve or have served in the armed forces - and to also support the families of those who serve. Click here for information about resources that may be available to you and your family.